WITH 14 YEARS OF EXPERIENCE, STUDYING AND WORKING IN THE UK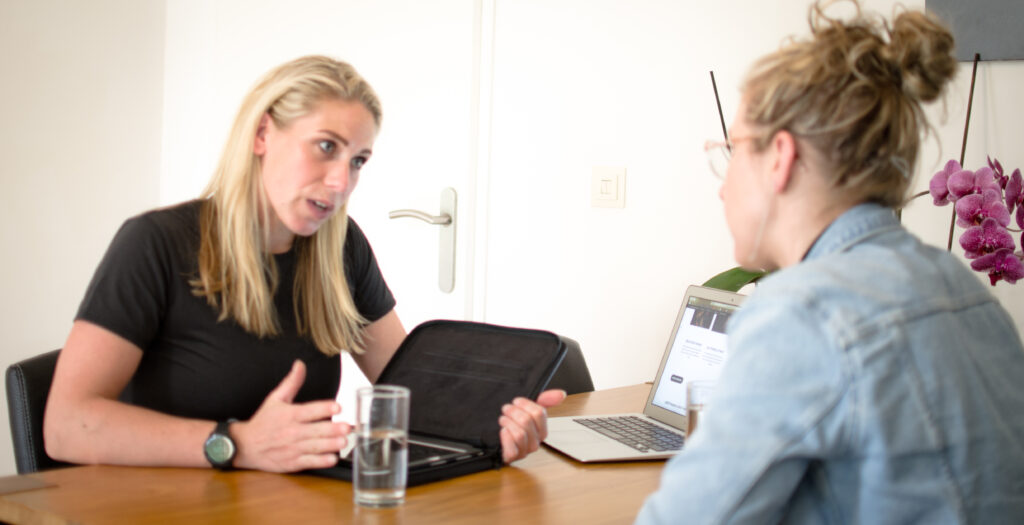 Personal Training for XPats is for English speaking clients. If you come from abroad to work or live in the Netherlands and your English is better than your Dutch, it may come in handy to be able to start your journey with a PT that can speak your language.
To help you get started, I have listed all my options on this page. Everything you need to know about the different kinds of services I offer on this website, are on this page.
LOSING WEIGHT
losing weight is possible through a combinationebebeb of nutrition, fitness/activity, and mindset. Quick fixes are not going to cut it. The rights path to a better body can seem impossible However, you can feel better in just a few days, when given the right information and the proper tools. This will keep you on the right path with little effort. The only thing you need is to "want" to!
NUTRITION
There a so many different things being said about food intake. There are dozens of diets that claim will help you lose your weight. Through my studies and experience, I can tell you in all confidence, that no special weight loss diet, is a permanent solution. The only diet that works, is the one you build around your own needs, with all the right information. A diet that you can sustain throughout. This will make you truly enjoy your body in the long term.
REHABILITATION
There are a lot of factors that can influence your outlook on happiness and health. My passion is to find a balance in even the most detrimental circumstances. If you suffer with bad coordination, old injuries that you still haven't fully recovered from or you have stopped caring for yourself through stress?
Bring it to me!
PREGNANCY
During my time in Scotland I qualified for modern pregnancy exercise, so I could coach pre- and post-natal woman. In the Netherlands I continued with this endeavor at Personal Lifestyle Gym with my program for moms. Are you pre- or post-natal and/or do you suffer with problems post pregnancy? I can help you.
TRAINING OPTIONS
AT HOME, IN THE GYM OR ONLINE
There are a few options you have when it comes to training with me. You will find those options below. Scroll through and have a look to see what suits you best
TRAINING
NUTRITION
MINDSET
If you have any further questions or think you found your best option, book a session through the calendar, or ask a question.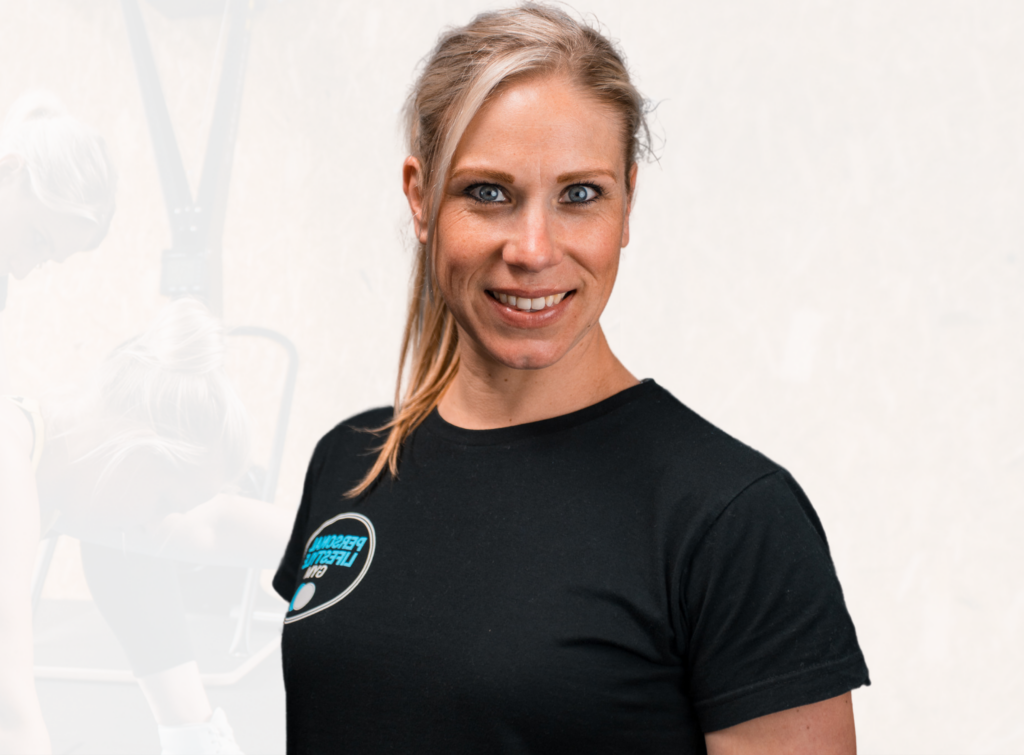 BOOK YOUR FREE INTAKE SESSION BELOW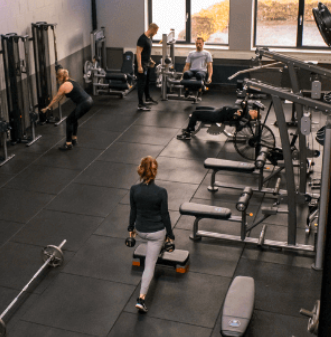 SHARON KIEWIET
0031 06 11 26 04 08
Would you like to book an appointment? Take a minute to look at the calendar. When your session has been booked, I will be in contact with you shortly to decide on a suitable location. Whether it be at home, the club or online.
TRAINING OPTION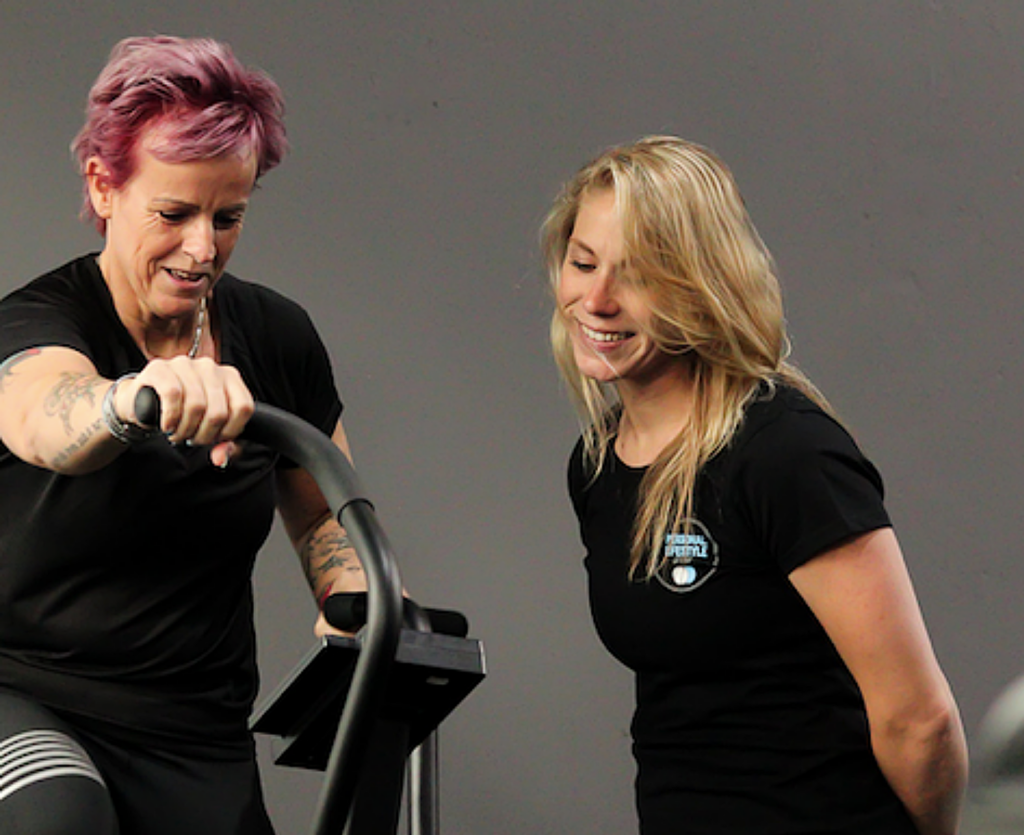 I offer various locations for training. This option is for you if you want to train at home or outside in the local park. This option is interesting if you struggle to leave the house because of childcare, work, or time. The motivation will come to you.
In my training I use free weights and body weight exercises. I have my own equipment that will ensure progression through load.
During our free intake we will have a look at your personal goals and plan for working towards those goals. These goals can vary. Here are some examples:
REHABILITATION- AFTER PHYSIOTHERAPY
REDUCE BODY FAT
BECOME STRONGER
SPORT SPECIFIC
LIFESTYLE
NUTRITION
PREGNANCY
All goals we work towards will include a combination of training, nutrition, and mindset. Those mentioned are necessary for every goal.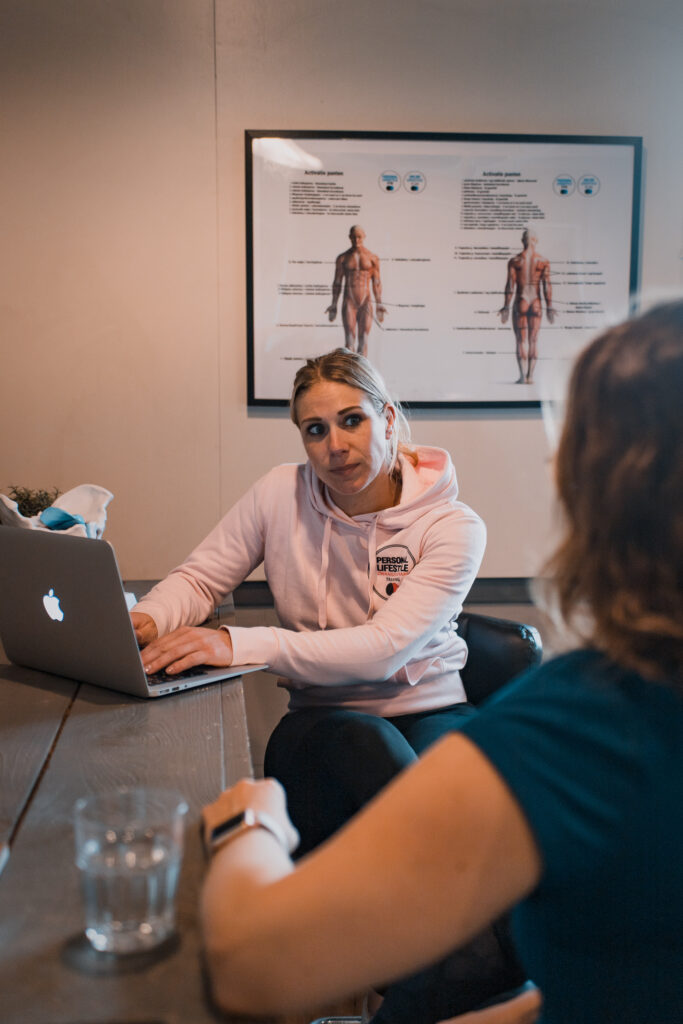 PTONLINE is an online program that I developed to train
you from a distance. This option is especially useful if you travel a lot, you do not live near the Haarlemmermeer, you are abroad or in lockdown.
The program offers workouts, nutritional
support, and mindset worksheets. I aim to speak with you on a frequent basis to
see how you are getting on, what you need and what you can in improve on when it comes to your goals.
workouts
nutritional guide
mindset worksheets
regular contact
progress monitoring
Experience has shown me that some of
you like to train during video calls, where we can go through a hole session
whilst being live in front of the camera, for attention to detail and correct
movement patterns.
For more information you could check
the website @. www.ptonline.nl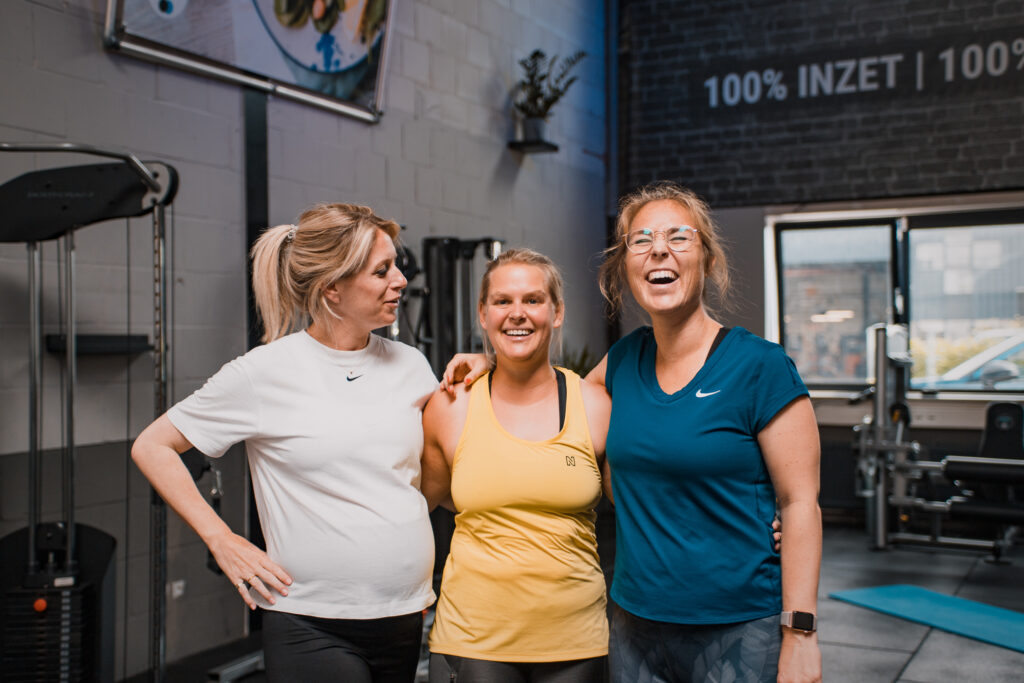 WORKING TOWARDS GOALS DURING AND AFTER YOUR PREGNANCY
The pregnancy training has been developed for woman who are pre- or post-partum.
I have over 8 years of experience working with pre- and post-natal clients so I know exactly what types of obstacles can come in your way of maintaining a well-balanced lifestyle. We will work towards keeping your body strong, you don't gain or lose too much body fat and we ensure that you can keep a healthy body for recovery after birth.
The pregnancy training is available at home or one of two locations at Personal Lifestyle Gym, Hoofddorp or Hillegom.
There are three different options.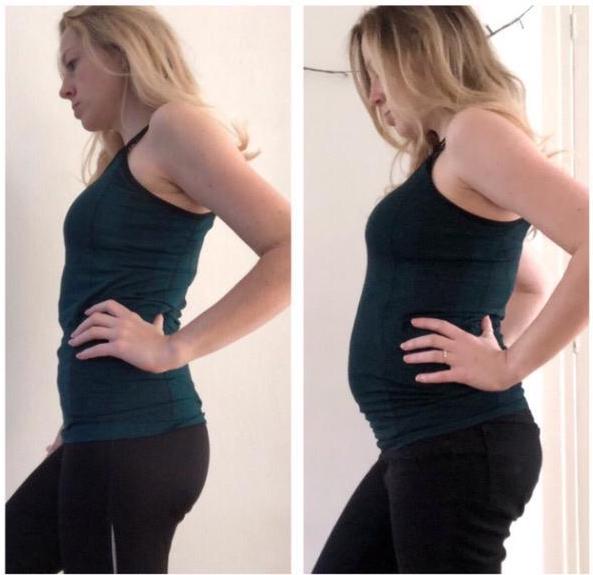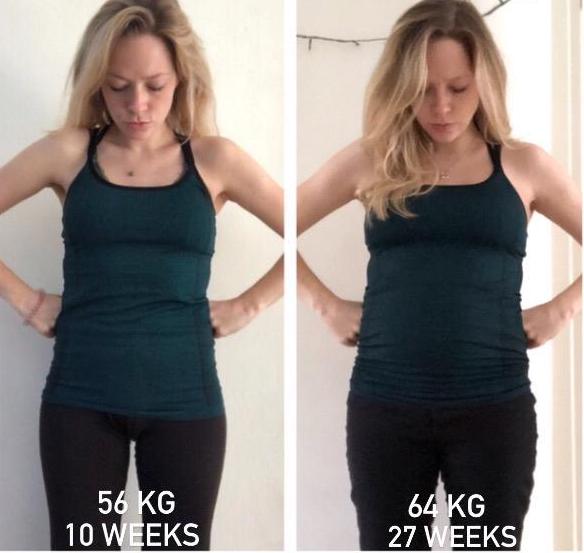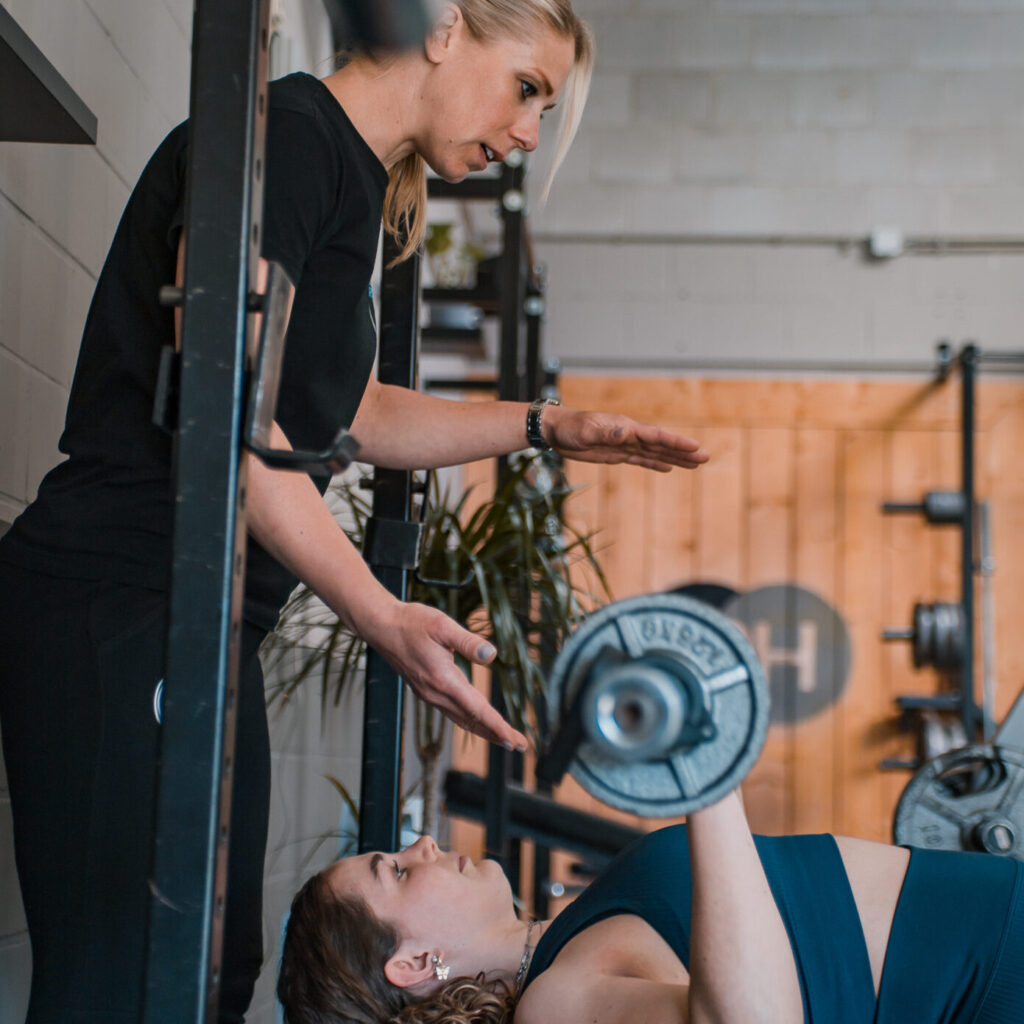 At Personal Lifestyle Gym Hoofddorp and Hillegom we have the option of training one on one. The club offers the use of equipment and free weights. This is ideal for the Overload concept that is at the core of this clubs training system. Overload means the constant application of training to maximal effort intensity to get results in the fastest possible way.
Personal Lifestyle Gym offers a total package with the exclusive Online Lifestyle plan and nutrition app, giving you a high-quality experience.
Aside from the training and nutritional support, we offer Mylogenics. This is a testing and treatment method used for injury, rehabilitation, and performance. As a trainer of this club, I have been educated by the physiotherapists from Neuro Reset, to apply this method to you as clients.
For Personal Training t this club, get in touch on the contact page or visit the website personallifestylegym.nl
SHARON KIEWIET
UNDERSTANDING PEOPLE
Helping people is my passion. I have been busy trying to understand and help people progress, through health and social care sins the age of 24. I understand the pressures of life can have a great impact on how you manage your disciplines, which in turn can leave you feeling deflated.
FROM TOPSPORTS TO MOVING TO THE UK ON MY OWN
My childhood was an athletic one. Handball, softball, Gymnastics at a high level and Dutch champion Sports-Aerobics. When I left for the UK at the age of 18, sports were no longer part of my lifestyle. In fact, it was the complete opposite. I gained a good amount of weight as a result. I also suffered panic attacks, which left me scared of almost everything and my energy levels plummeted. I could not accept this new life that had swallowed me hole, so I changed my job, started exercising again, I learned about nutrition and cognitive behavior.
FINDING MY SPORTS ROOTS
I started Running and Kickboxing. I soon got the taste for sports again. My life changed rapidly. I felt good, I was successful in the things I'd started doing and most important of all, I was mentally stronger than I had ever been before.
AFTER 14 YEARS UK
Despite of my interesting job in social care, working with clients in times of crisis and edging on homelessness, I knew in time I had to get a job with a more positive outlook. I wanted to do something with the experience I had gained over the years. So, when I moved from England to Scotland, I decided to qualify in sports as personal trainer. Giving me every opportunity to bounce back all my experiences, in my new role as coach.
MAKING YOUR BEST SELF
I started working as a freelancer in a state-of-the-art club in Edinburgh, Virgin Active. Later Nuffield health. In 2015 I became the founder of Chrysalis Fitness. PTONLINE is the subsidiary company of Chrysalis Fitness, in preparation for moving back to the Netherlands. Where I could coach clients from a far. In 2018 I move back and continued with my work on PTONLINE and started working for Personal Lifestyle Gym in Hillegom.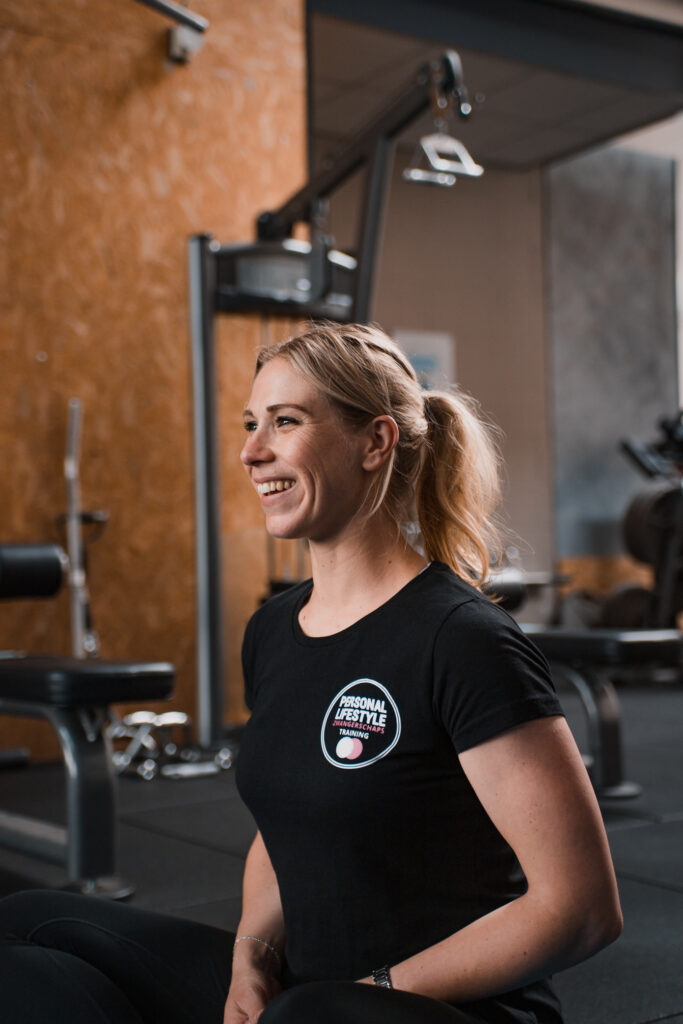 Fitness, nutrition, and mindset are central to becoming and sustaining a happier person. With good balance, we can start to feel better, tackle obstacles more sufficiently and become stronger in taking steps to a happier self.
I have combined training, good balanced nutrition, and mindset training in my coaching protocols, whereby I create a total package for every individual in their own way.